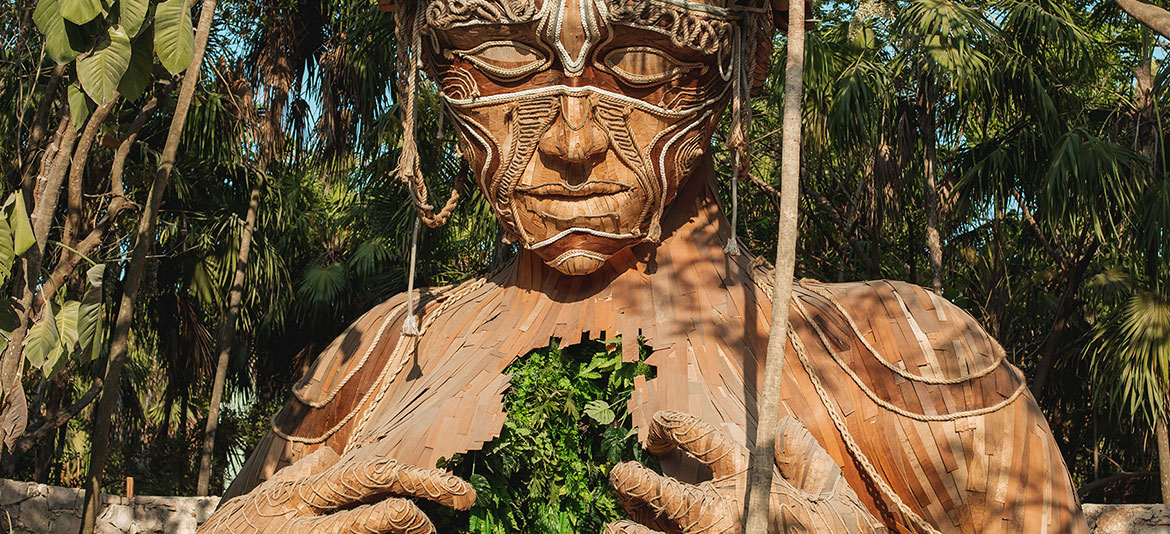 LEARN MORE ABOUT OUR OFFERINGS
We believe travel has the power to transform people, make their lives better, happier, and more human. We create unique beach hotel & resorts from the ground up to celebrate and share our home's magic with everybody.
Ahau Collection is Tulum's original hotel group—stay with us and join our family.
Art With Me festival offers experiences across multiple platforms that immerse, inspire and activate attendees and followers. Our mission is to preserve the natural environment and foster artistic development through a conscious and sustainable practice. We are a community driven festival that combines art, music, workshops, wellness and cultural experiences to inspire change, and nurture personal growth.